Planning a wedding or tying the knot this year? Here's what you need to know about the top wedding trends for 2022.
With so many life adjustments over the past two years, it's no wonder that the wedding industry has experienced its fair share of challenges. That said, with the new year now in full swing and an estimated 2.6 million weddings on the cards for 2022, wedding celebrations are back with a vengeance, combining contemporary trends with traditional old-world charm that is guaranteed to dust off and shake up any event! We've researched and summarized the 10 most talked-about wedding ideas as a guide, so without further ado, let's dive into what you can expect and look forward to in 2022.
1. Party Extraordinaire
It's official – timid is out, bold is in! If you like making statements, you can't go wrong by venturing off the beaten track this year. So what's in and what's out? According to Vogue online magazine, there is nothing like a theme to break loose from overused trends. Not only does it create an element of surprise for your guests, but it also puts whimsy, humor, and a generous helping of fun back into your special day. We're not talking "Game of Thrones" or "Superheroes" themes (unless that's what you would enjoy). Think themes such as a "Silver Soiree," "Bohemian Nights," "20s Gatsby," or a "Magical Night in Paris" that will add a unique blend of flair and color to your day from start to finish and keep your guests toe-tapping all through the day (and night).
2. Aesthetical Décor
Unless you're dead-set on twinkle light ceilings, muted color hues, and monogrammed dance floors, creating a wedding with your shared interests at heart can put an artistic spin on your event and make it completely unique. If art is your thing, it can be used as a central theme or incorporated into table center displays, used as a grand entrance backdrop, all through to the more minor details such as wedding guest gifts. Generally, flowers make up most of the wedding décor; however, due to the surging demand for postponed events, alternative design elements such as wallpaper accents can provide a similar aesthetic effect. Traditional colors such as pink, rose, and peach will always be in fashion; however, new spring and summer weddings trends include daffodil yellow, rose gold and blush pink, and yellow, blue, and gray.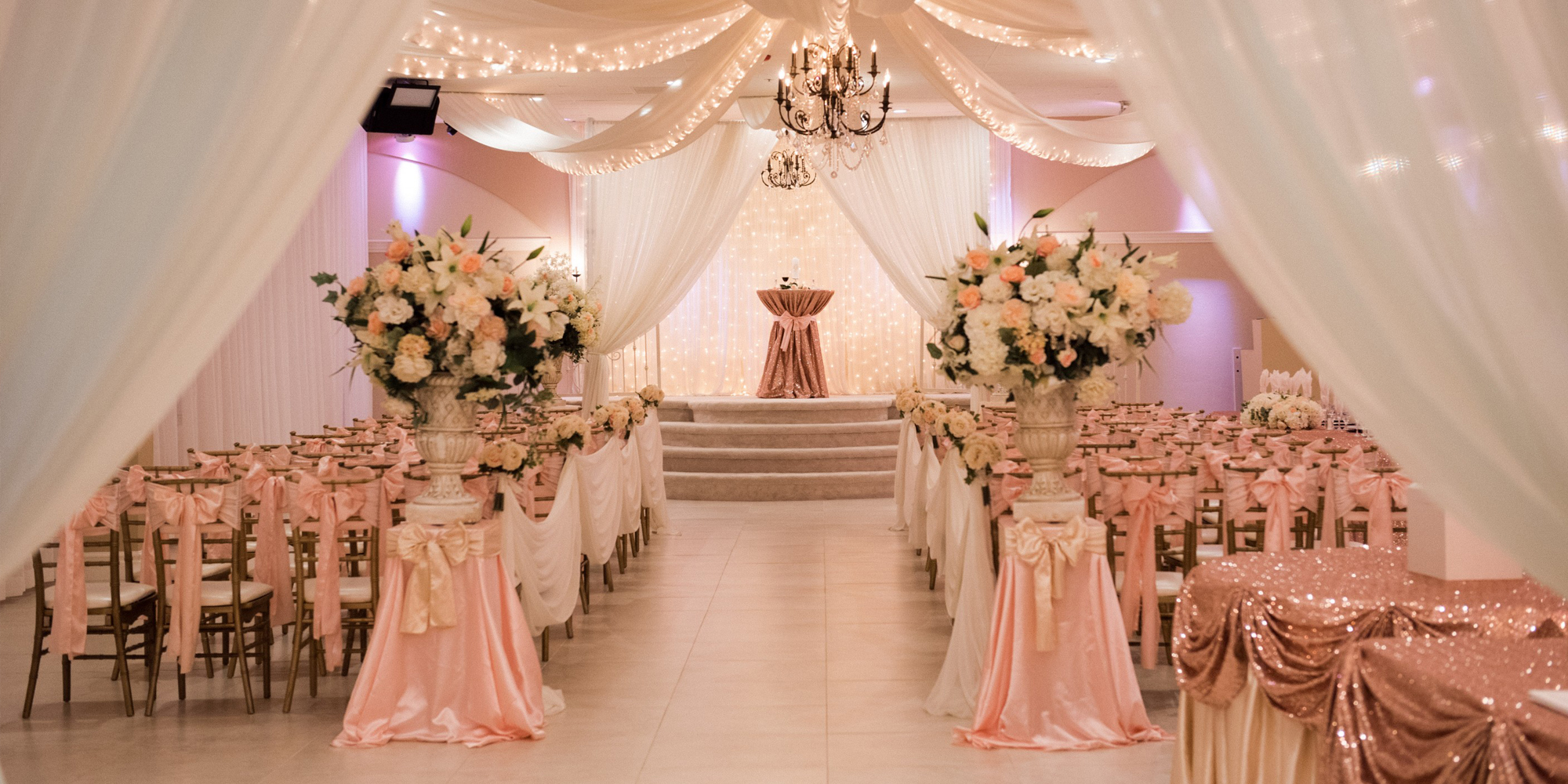 3. A Big Affair
Restrictions over the past two years haven't always allowed for Greek-style weddings that included a wide circle of friends and family. But all that is beginning to change. The new trend is "the more, the better," depending, of course, on personal preference and budget. Event planner Stefanie Cove of Stefanie Cove and Company says: "As much as we loved the intimacy of 2020 weddings, couples are ready to go big. We've already seen guest counts increase by a lot."
4. Stylishly Cozy
Having many guests doesn't necessarily mean that you have to forfeit a sense of intimacy and familiarity. Special event planner Laurie Arons says transforming big spaces into cozy units is an exciting design challenge she enjoys. "Building little partitioned nooks in a large space, incorporating dining 'booths' in addition to tables and chairs, and designing a series of sheltered lounge areas are just some of the ways we're making big weddings feel intimate and personal this year."
5. Formal Dress-up
Just when we thought tuxedos and ball gowns were relics of the past, we see a resurgence of people wanting to and enjoying dressing up for weddings. No wonder, as getting dressed to go out has become a very casual affair of late, with more people spending time indoors and opportunities to embrace style and glamour few and far between. Outdoor, indoor, big, or small, there is a dress and tux for every wedding. Wear velvet, crepe, silk, or tulle, but make sure you are dressed for the occasion and make it a formal one!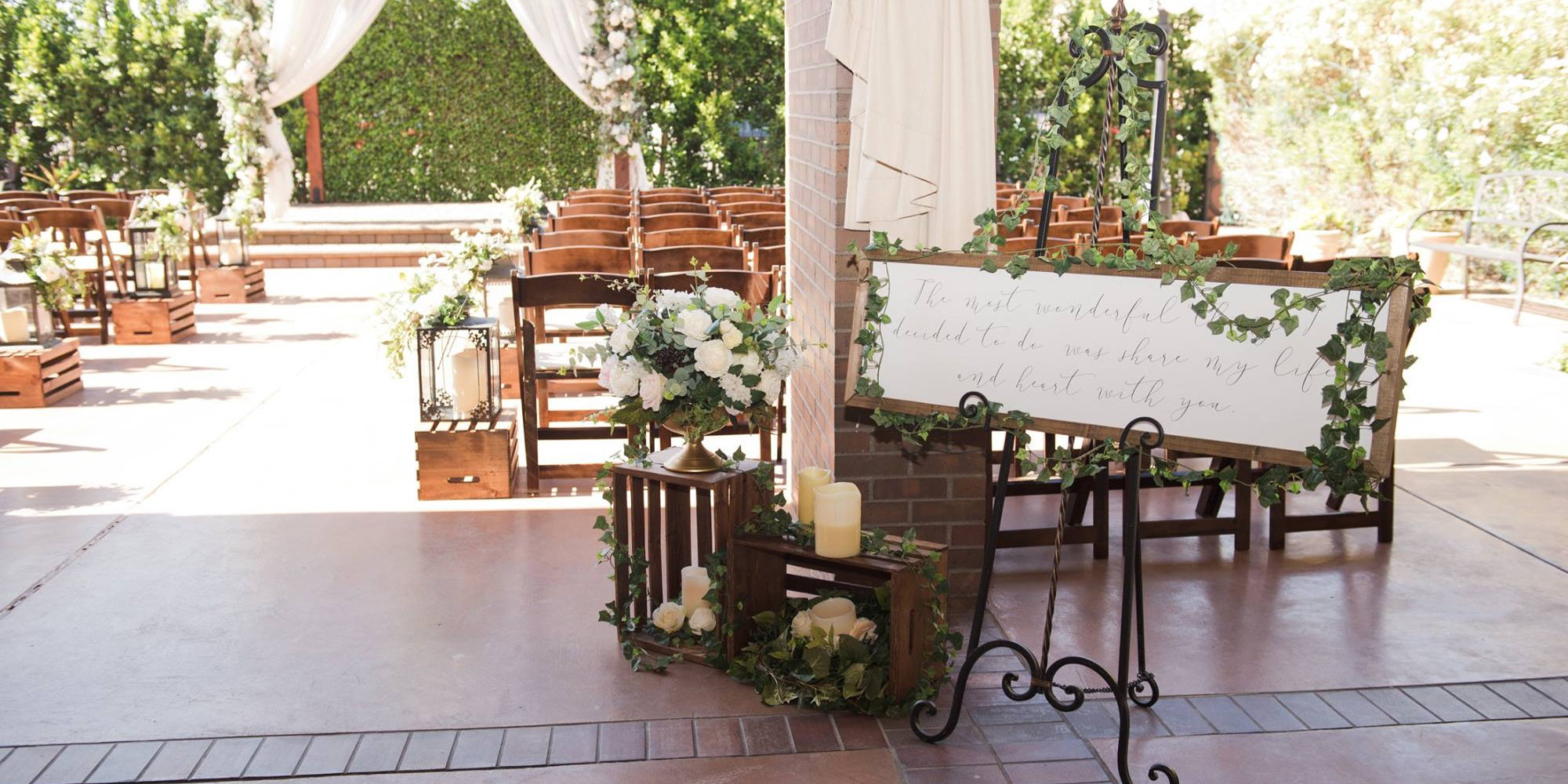 6. A Breath of Fresh Air
Another wedding trend for 2022 is having it in the great outdoors! Open spaces and open-air tents are popular choices due to the recent pandemic, and people have become used to open-air environments that make them feel more protected. Open-air weddings also allow for unique decorating possibilities and themed weddings designed towards a spot in nature. 
7. Eco-friendliness
One of the most exciting trends for 2022 is the movement toward sustainable, eco-friendly weddings, from using online save-the-dates and invitations to selecting plastic-free caterers and vendors with greener production. There is a greater awareness of the negative impact of specific décor items, such as balloons and sky lanterns, and a stronger focus on recyclable and reusable items such as glassware, non-toxic candles, and biodegradable confetti. More couples also prefer vegetarian or vegan menus, paving the way for greener weddings.
8. Distinctive Flowers
What would a wedding be without the richly scented fragrance of flowers? Besides putting together arrangements full of variety and texture, the primary trend for wedding flowers in 2022 is color, color, and more color! Unique designs, including hanging florals and large floral installations, are the statement-makers this year. Alisa Smalls, lead floral designer and owner of The Perfect Creation, talks about mixing floral and décor items when she says, "Whether it is a continuous runner of flowers going down the length of the table or a canopy of dripping wisteria above the table, it is sure to create the wow factor and have guests talking about the wedding flowers for days!"
9. Extended Celebrations
Gone are the days of months of planning and preparation to only enjoy it for one day. Many couples are showing that they favor the "wedding weekend" concept, initiating beyond-the-scope of the day welcome parties, brunches, and picnics to extend the celebratory activities and make it an occasion for guests of all ages to enjoy.
10. Refreshing Entertainment
Last on the list, but not least, is the upcoming trend to surprise wedding guests with a healthy dose of suitable entertainment that will make them remember your wedding for many years to come. Enjoying a band performance or Broadway set in the middle of dinner is becoming increasingly popular, including enjoying your favorite wedding drink at a pop-up satellite bar of your choice. 
Whatever your ideas for the perfect wedding, the age-old adage "Something old, something new, something borrowed, something blue, a sixpence in your shoe" rings true for the wedding trends of 2022!
Start Planning Your Dream Wedding