When planning your dream wedding, paying close attention to detail can help make the beautiful vision in your head a reality. The wedding details—or all the little things you wear and use for your wedding that make it uniquely yours—are some of my favorite parts of the day to photograph, because they help to tell the story of your wedding day from the beginning. 
For example, did you choose bold, colorful, and quirky invitations, or soft, elegant, and timeless letterpress ones? Do your florals consist of organic, free-flowing wildflowers, or chic peonies? Are you all about the handmade bowtie and suspenders, or a unique maroon tux? Every little detail gives your guests insight into your style, vibe, and the vision you have for your day. It's so fun to see it all come together, and it's important that you have it captured!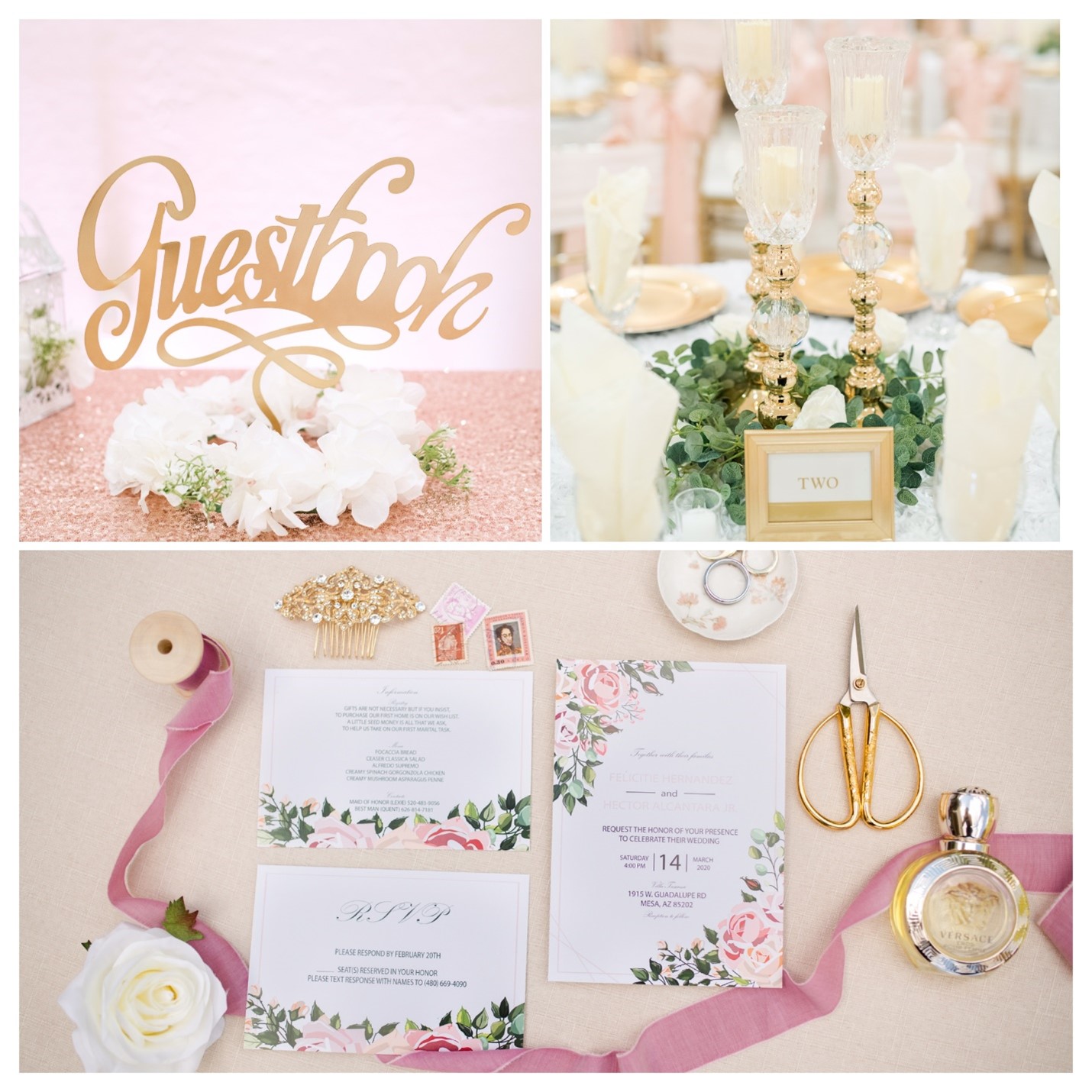 So what is the best way to get the most out of documenting your wedding details? Having everything together before the big day is helpful so that your photographer isn't wasting valuable time walking around the room looking for things, and it also helps guarantee that they won't overlook or forget something special that has been misplaced.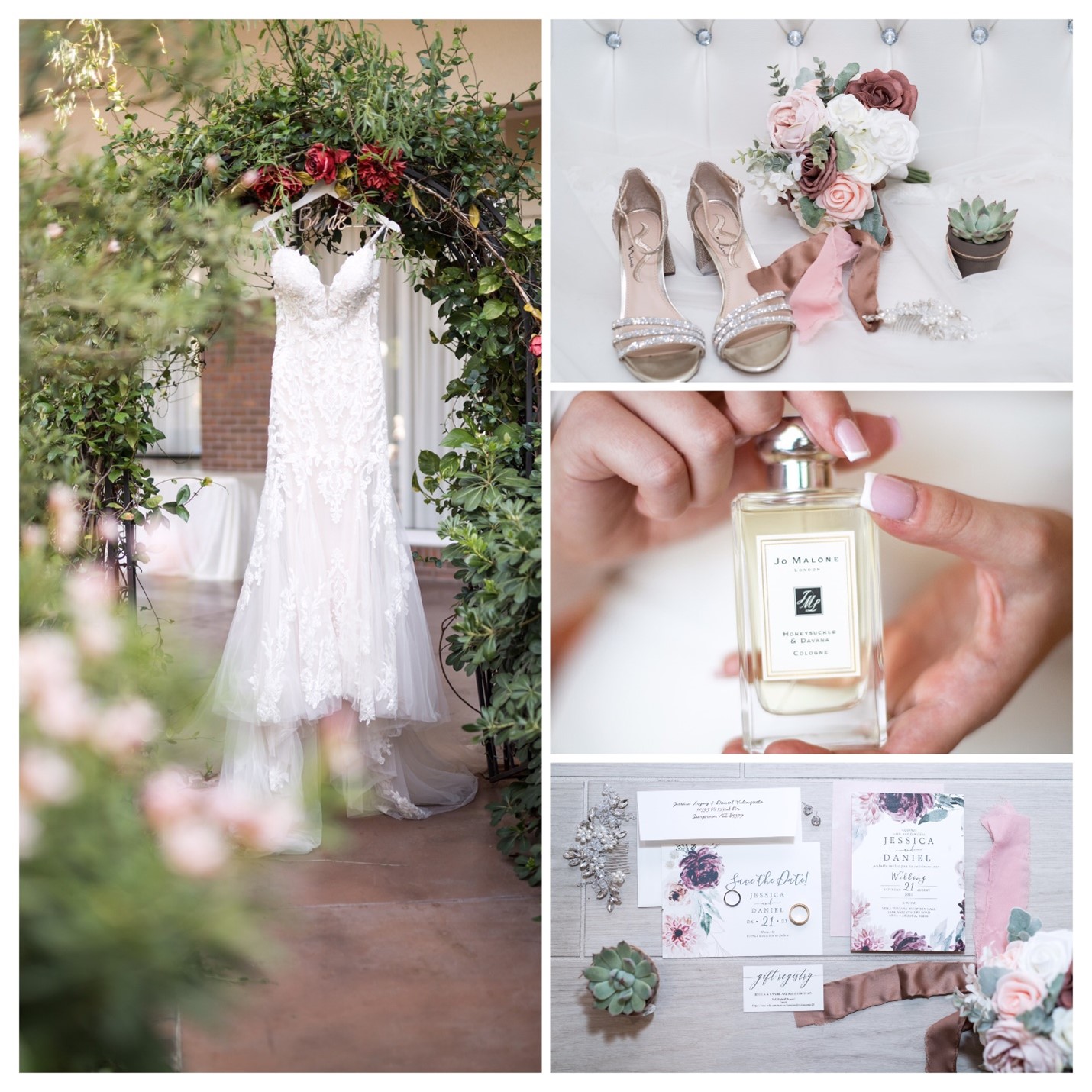 Here are some tips for getting your wedding details ready to be photographed:
– Ask your florist to leave you extra loose florals that match your bouquet. This way the photographer has florals they can add to your detail shots that will not only match your bouquet, but will also add beautiful colors and textures to your images and tie everything together. 
– Have all your jewelry ready for photos, without any tags on them. It's really hard to take those tags out.  
– Save some invitation suites, which help set the tone of what to expect for the wedding day! Be sure to save more than one, so you can have photos of both the front and back of them.
– Bride shoes are so special. Give them to your photographer without any stickers on the sole.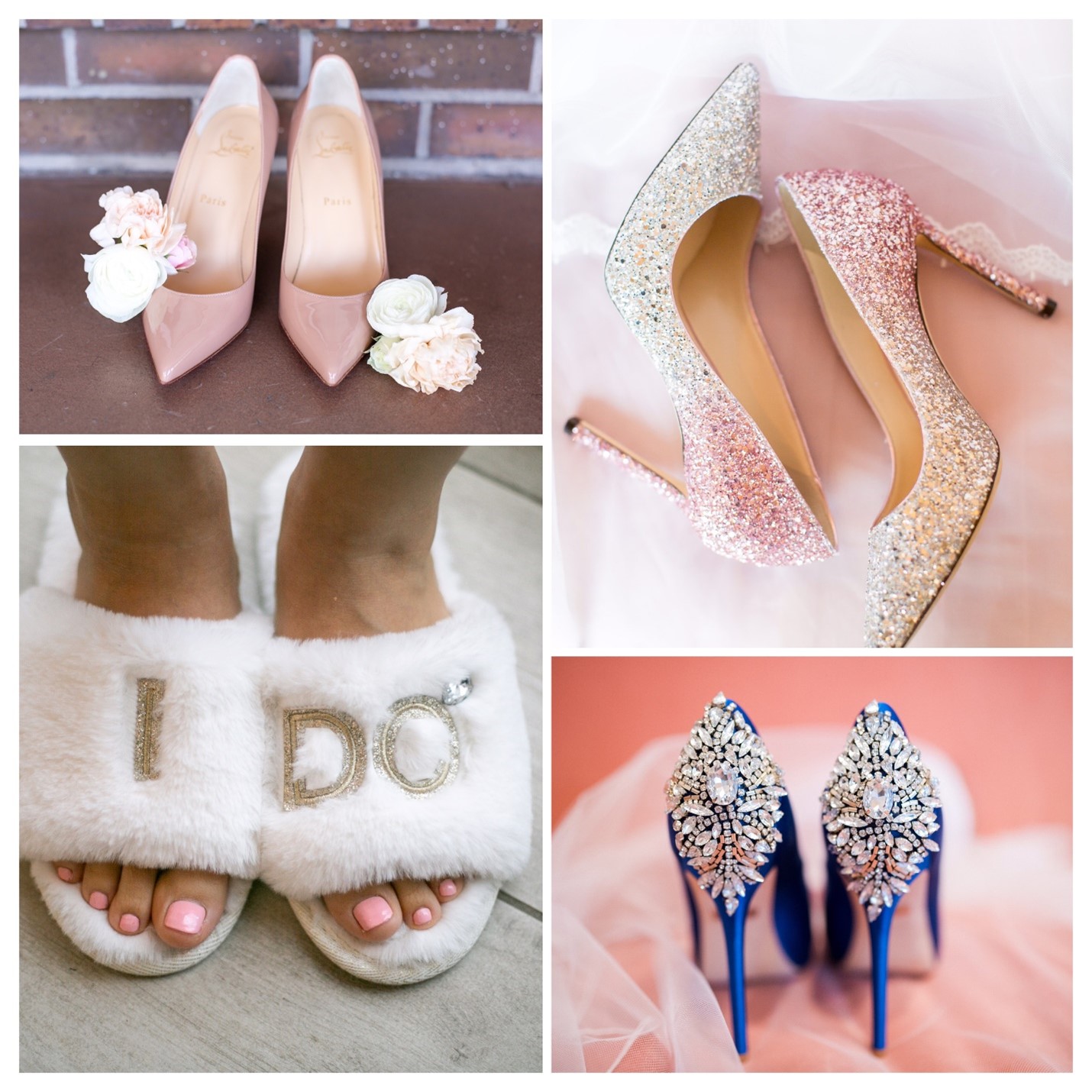 – Bring a nice hanger for your wedding dress; plastic hangers won't do justice to your beautiful gown.
– Don't forget your perfume bottle. You will love to remember which perfume you wore on your wedding day, and they add a super cute touch to your detail shots.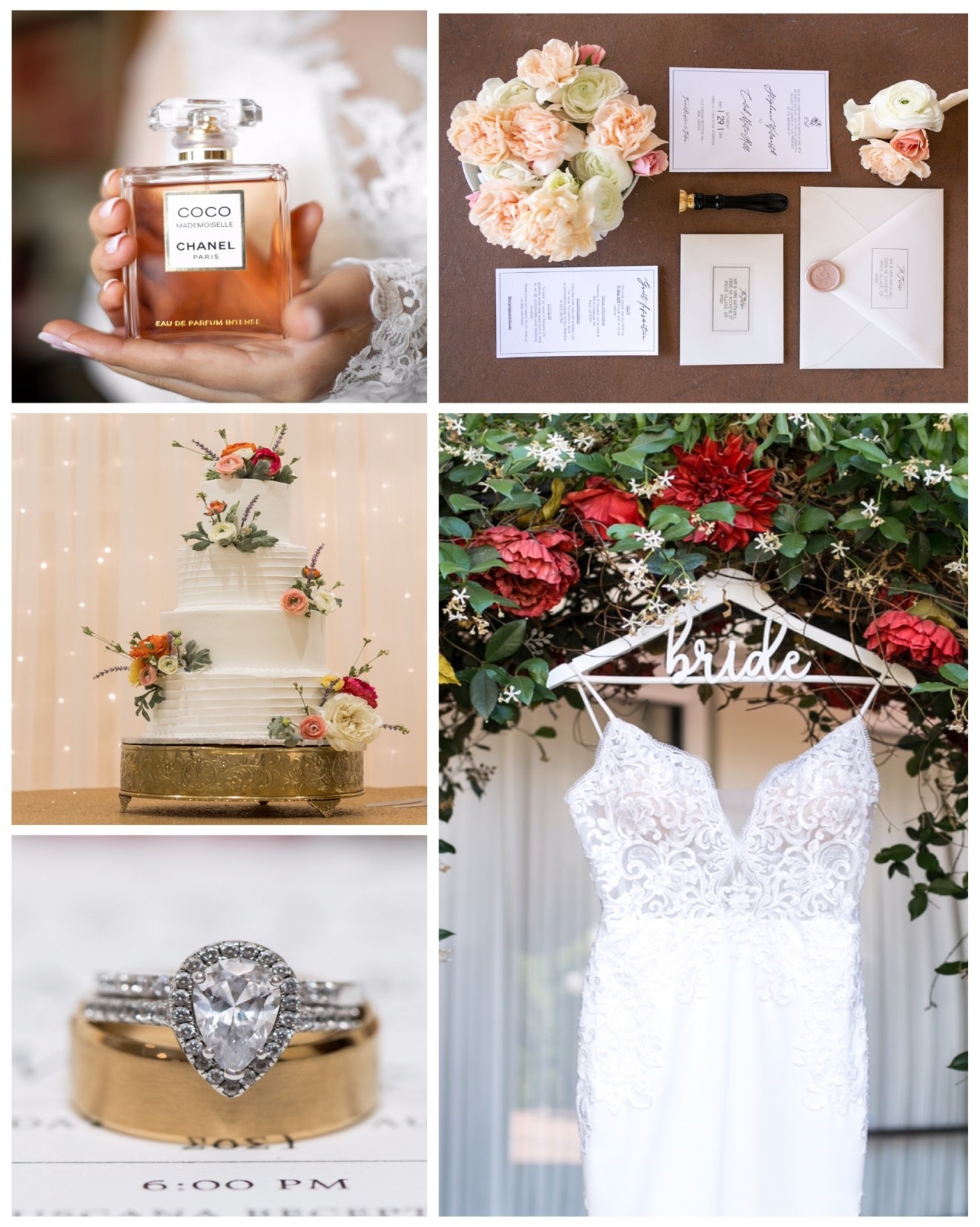 Start Planning Your Dream Wedding